Our response to COVID-19 included making more than 700 textbooks freely available online to students through their university libraries. At the same time, we gave free access to a growing collection of COVID-19 and coronavirus-related research on Cambridge Core – the online home of the Press's academic books and journals (please see separate panel).
Before the virus struck, the major area of focus was our ongoing commitment to open research. Amid international debate over how to make academic research more freely available, the Press's position is clear: as part of one of the world's foremost universities, our central purpose is to advance learning, knowledge and research around the globe. Open Access to research will help us achieve this, provided it accommodates publishing models that are sustainable. The Press has been working with other University departments to ensure there is a single Cambridge voice in key international debates on Open Access, representing the breadth of scholarly viewpoints.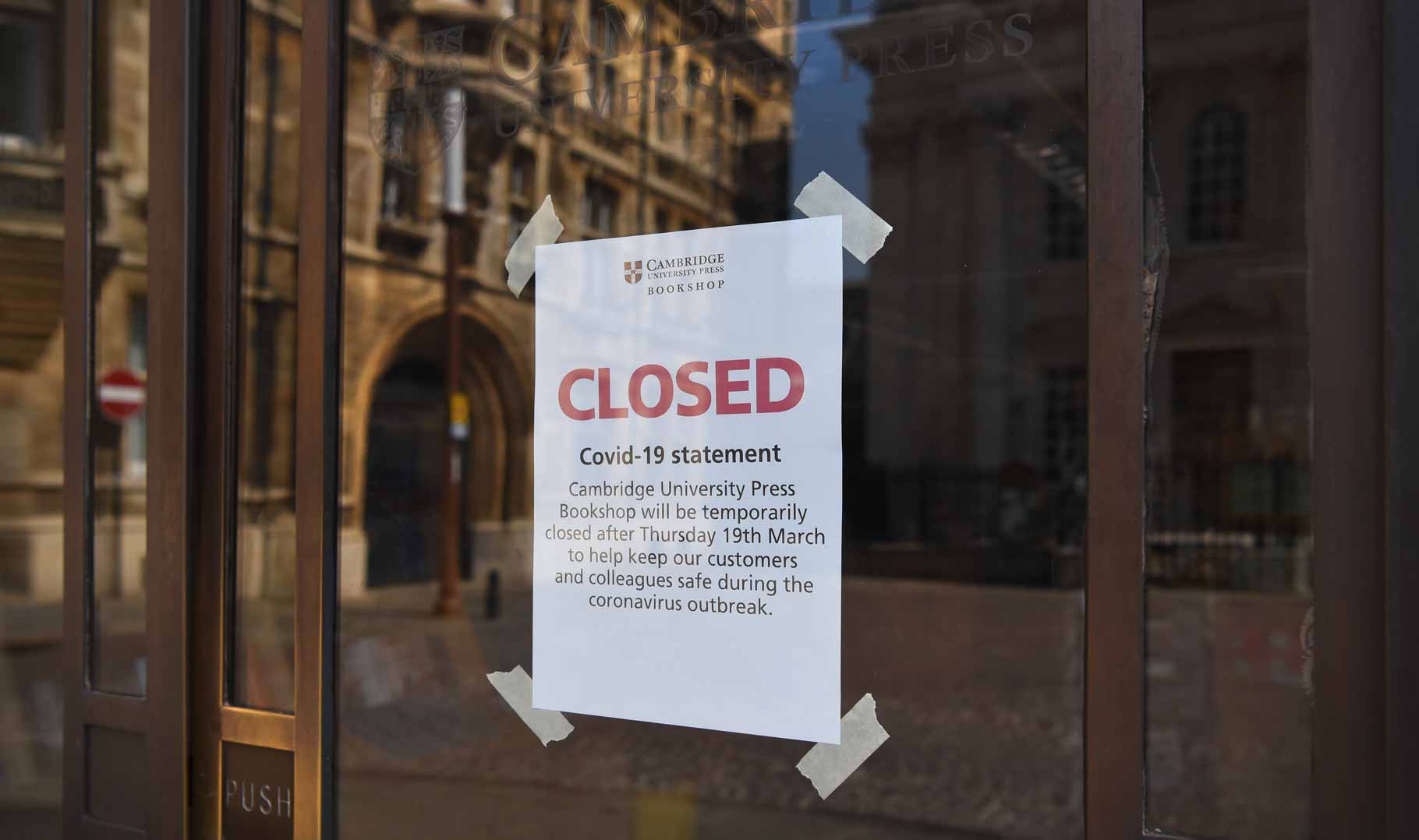 The Cambridge University Press Bookshop in the heart of Cambridge city centre had to close its doors because of the COVID-19 lockdown
We see Read and Publish deals with University customers as an important migration route to Open Access for our journals (please see separate panel). After striking the first six of these deals in 2018–19, we stepped up the pace sharply in 2019–20 and had 23 in place by the year-end.
We were the first publisher to achieve a large deal in the important Japanese market, and secured three others in Asia: in Singapore, Taiwan and India. We widened our footprint in Europe, including Cambridge, while in the Middle East we reached deals in Qatar and Israel.
Another open research innovation was the launch in August of Cambridge Open Engage, our collaborative platform for researchers to upload, share and advance their research, including preprints. Importantly, we are positioning the site to support the evolution of research dissemination.
Our launch partner on Cambridge Open Engage was the American Political Science Association, which by the year-end had had 207 pre-prints submitted and 170 published, with an average turnaround time of 30 hours. The full site launched to other communities and subject areas on schedule in April and by the end of the year a further 48 pre-prints had been posted across 15 subject areas.
COVID-19
We moved quickly to support our community of researchers, librarians and students through the COVID-19 pandemic. We made more than 700 textbooks available online to students through their university libraries and offered existing customers free access to key reference works on request. A side effect of the pandemic, and its call on hospital resources, was to force some surgeons to fall back on old methods of treatment. We were approached by an orthopaedic specialist who wanted to find a Press manual on fracture management that was a previous bible for trainees. We were happy to provide it at no cost.
To support greater understanding of the virus, we gave free access to a growing collection of COVID-19 and coronavirus-related research on our digital platform Cambridge Core. We adapted our production processes to ensure publication within 24 hours of receipt of a manuscript, so the most up-to-date information was shared as rapidly as possible. Press-published 'Gold' Open Access journals waived the normal charges for coronavirus-related research, so authors or their institutions had no costs to pay. Article processing charges are also being waived for Open Access in a number of subscription journals.
The Press is investing in an exciting Open Access journal launch programme that last year included Gut Microbiome, in collaboration with the Nutrition Society, Wearable Technologies, Data-centric Engineering and Data and Policy. Other new titles – Quantitative Plant Biology, in collaboration with the John Innes Centre, and QRB Discovery – will both support open peer review from launch. A pioneering new Open Access and open peer review journal, Experimental Results, was launched to tackle the crisis in the reproducibility of results, and provide an outlet for valid research that currently goes unpublished.
By year-end 43 of our journals were 'Gold' Open Access and Open Access articles now account for 15 per cent of our annual output, compared to eight per cent a year ago.
Our deepening ties with the academic University were further reinforced by two initiatives that illustrate the 'Cambridge Advantage' – the additional heft all parts of the University achieve by pooling brainpower and expertise.
One was the launch of the Technology Enabled Learning Programme, where we have been using the Press's knowledge of instructional design to help departments create engaging and effective online learning environments. Two courses had been launched by year-end. In the wake of the COVID-19 crisis this programme created a platform for us to support the academic University in providing virtual and remote learning for all students.
We are also collaborating with Cambridge Zero, the University's ambitious new climate initiative to help them fulfil their ambitions. 
Despite so much change, the heart of what we do remains high-quality content, and so we were once again delighted that the quality of our publishing was recognised in a strong raft of industry awards, including six category winners in the prestigious Professional and Scholarly Excellence Awards (PROSE), presented by the Association of American Publishers.
Amid international debate over how to make academic research more freely available, the Press's position is clear: as part of one of the world's foremost universities, our central purpose is to advance learning, knowledge and research around the globe.
The Cambridge Histories programme had another strong year, with 19 volumes of totally new content published across the humanities and social sciences, including a magisterial three-volume History of the American Civil War. 
In science, technology and medicine publishing, a highlight was The Art of Electronics: The X Chapters, by Paul Horowitz and Winfield Hill, which complements and expands on topics introduced in the best-selling third edition of The Art of Electronics. Spacetime and Geometry: An Introduction to General Relativity, by Sean M Carroll, rapidly established itself as one of the leading textbooks on gravity.
Digital highlights included the launch of Cambridge Shakespeare (see below) and an online version of Multimedia Fluid Mechanics, an invaluable set of simulations and videos to help anyone studying fluid mechanics.
Mike Berners-Lee's There Is No Planet B, published as part of our expanding list of trade and audio books, was a bestseller and a hugely influential point of reference in debates about climate change. Other successful examples from our trade programme include Grow the Pie by Alex Edmans, which studies how companies can deliver both purpose and profit, and Female Husbands by Jen Manion, a groundbreaking book written in non-binary language, which looks at the female husbands in the 18th and 19th centuries. Our audiobooks programme has grown significantly this year too.
Shakespeare Online
In January we formally launched Cambridge Shakespeare, a huge digital initiative which had been several years in the making. This annual subscription product optimises online access for universities and schools to our world-class Shakespeare scholarship. The collection is formed of the New Cambridge Shakespeare (our bestselling play texts and poems aimed at undergraduates), the award-winning reference volumes The Cambridge Guide to the Worlds of Shakespeare (a treasure trove of over 300 informative and imaginative essays), as well as the Shakespeare in Production series, the Early Quartos series and the widely acclaimed Cambridge Shakespeare Guide. The product is supplemented by media resources curated by the Folger Shakespeare Library and functionality includes notes that can be toggled on and off, full text search and a high degree of hyperlinking between different content types.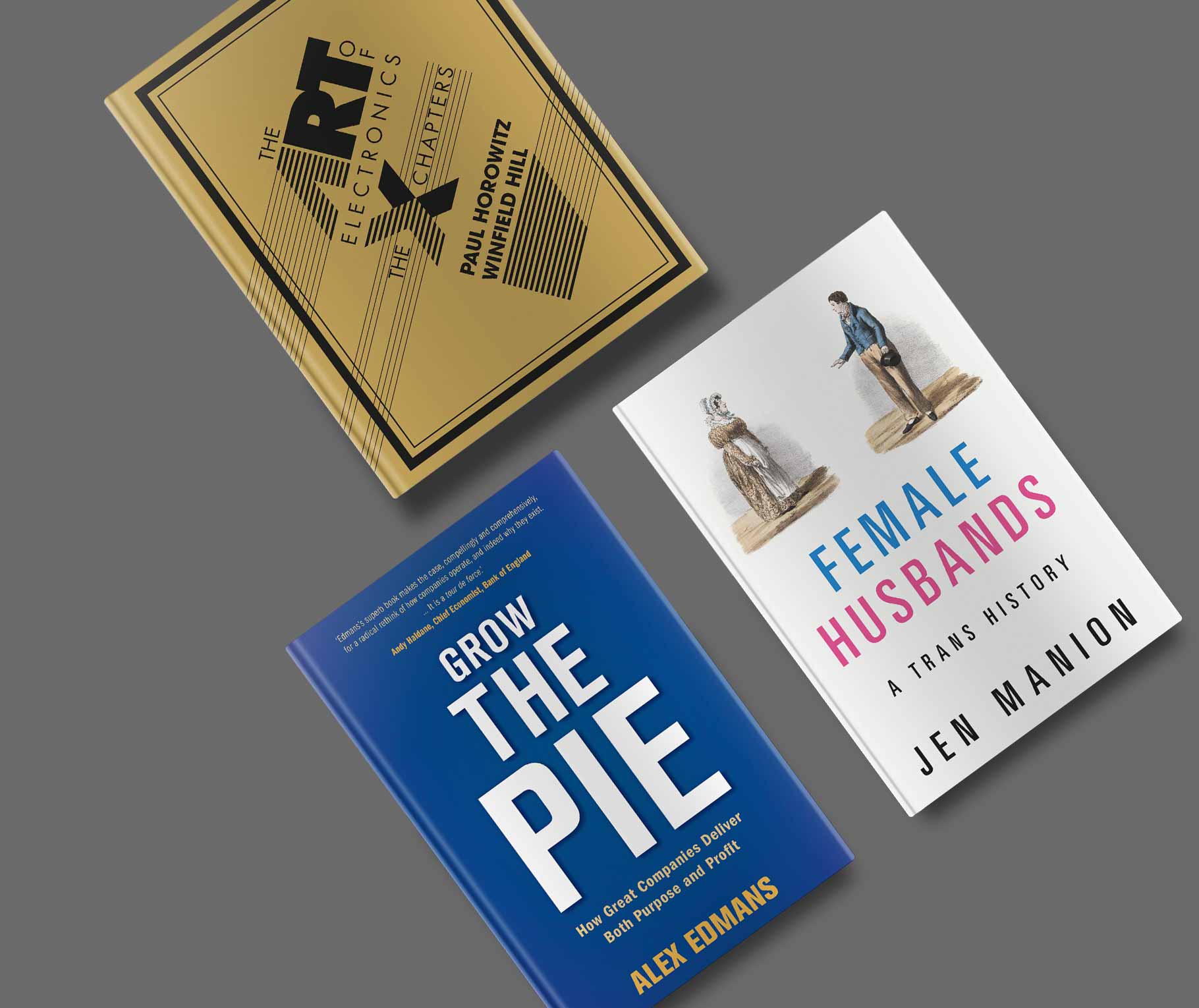 We continued to develop our journals list including European Psychiatry joining our distinguished list in psychiatry, where we have supported the European Psychiatric Association to flip the journal from subscription to Open Access. Looking ahead we are very excited to have secured a number of important contracts, including with the Modern Language Association to publish the PMLA from 2021. This is considered by many to be the pre-eminent journal in its field and one of the most important journals in the humanities. 
Cambridge Elements launched as a new digital-first, mid-form publishing concept in January 2019, and we have now published over 180 Elements and have over 100 series signed, thanks to the fantastic efforts of our series editors. Elements are attracting very high online usage and in many cases we are seeing strong print sales too. Online developments mean Elements can now include executable code, using Code Ocean, and video abstracts.
We have continued to develop Cambridge Core, our online platform, and been rewarded with significant growth in online usage (44 per cent for journal articles and 27 per cent for book chapters to the end of March, compared to the previous year). However, at the end of the year this growth was flattened by the impact of COVID-19. Cambridge Core now ranks equal first among publishers on the ASPIRE list, a ranking of accessibility statements so readers know the benefits they can exploit, or the barriers they need to work around, when accessing texts in digital format.
The year was challenging in financial terms, and became tougher with COVID-19. As for other publishers, the main source of weakness was the US print book market, which was hit by a number of factors including distributor de-stocking and a shift by institutions from buying print to online versions.
The pandemic has added an additional layer of uncertainty to an academic publishing world already being transformed rapidly by the digital revolution and the advance of Open Access. However, we are confident that the quality of our publishing, backed by rigorous editorial processes, together with our industry-leading digital platform and our determination to drive Open Access, will keep us at the forefront of academic publishing in the years ahead.
READ and PUBLISH
The ambition and progress of our Open Research strategy befits the University's overall commitment to the widest access to academic research. We announced in 2018–19 that Read and Publish deals would be a key pillar of our approach and concluded six agreements during that year. These deals give academics in participating institutions, including the University of Cambridge, the right to publish accepted research articles as Open Access in our journals at no additional cost to them, as well as getting normal subscription access to Press content. With the needs of researchers and librarians in mind, we signed a further 17 deals in 2019–20, taking our total to 23. These included deals in Europe, Asia and the Middle East, clearly demonstrating that this model can work well beyond the territory of Plan S, a European drive for greater open research. We are confident that we can convert our research journals programme to Open Access over the next few years and our Read and Publish agreements will be central to this transformation.